By Jay-t: Dream Woman
I was recently approached by a few of the Glancing Girls who requested I post some of my thoughts on women's fashion.
I don't know of many men who post on women's fashion so it will be a fun experiment!
Sweaters

This look is absolutely amazing.
I think I like it so much because she is wearing something that a man could.
She is obviously female and I always find it very appealing when a woman can dress like a man.
I would have to guess that she is wearing heels to balance out the male apparel.
Here are some of my favorite sweaters I have stumbled upon: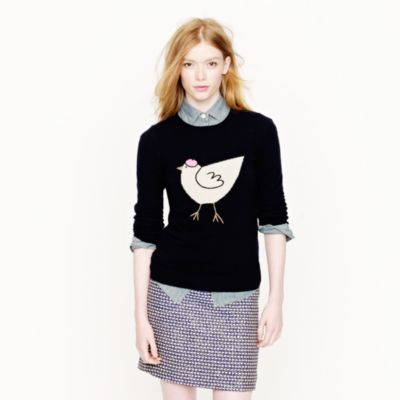 (J Crew – French Hen Sweater – $95)

(Mossimo – Mitre Stripe V-Neck sweater – $25)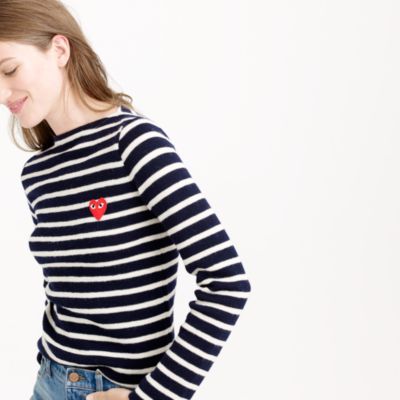 (J Crew – Play Comme de Garcon sweater – $390)

(Mossimo – Ultrasoft crewneck sweater – $20)
Cheers!